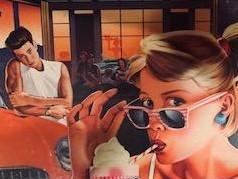 Come join us for a night of Motown and Oldies music while enjoying delicious food on Saturday, September 28th at Madeleine's Petit Paris in Northvale NJ.
Bring your friends along to join us for a night of Motown, 60's, and some 50's music.
You will be hearing songs you haven't heard in years.
Get on the dancefloor to do dances like the locomotion and the twist, or just sit back and reminisce.
Important details for the dinner dance:
The dinner dance starts at 7 p.m. and ends at 11 p.m.
Will be held in the main ballroom
The menu includes: gourmet buffet with dessert and one free house drink
Dress to impress
Admission is $50
The DJ will be accepting music requests for your favorite songs.
Grab your tickets now while available to enjoy a memorable night of Motown and Oldies music.
TICKETS: https://www.eventbrite.com/e/motown-and-oldies-dinner-dance-tickets-73046059731
If you have any questions please content Madeleine's at 201-767-0063